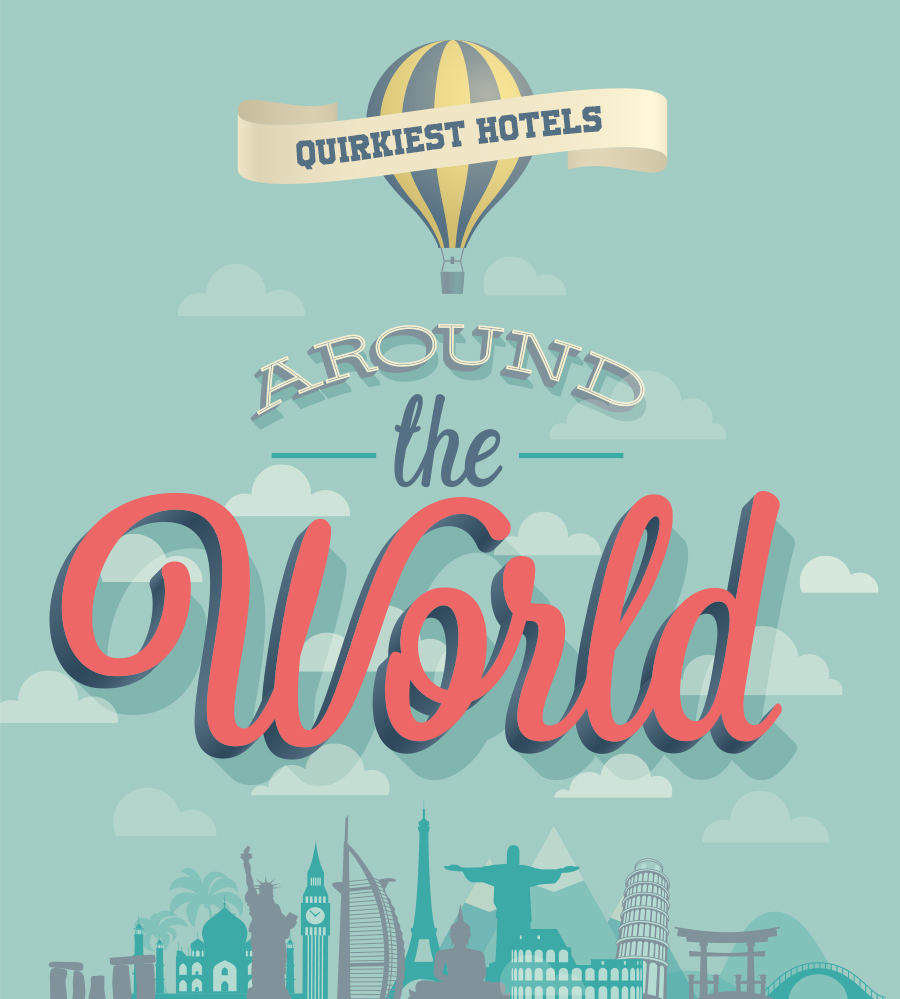 Finding a special hotel for your dream trip can really put the icing on the cake and leave you with amazing memories that last a lifetime.

We've put together a list of some of the quirkiest and most memorable hotels in the some of the world's most incredible locations, for you to experience for yourself.
Magic
Mountain
Hotel
Huilo Huilo Reserve, Chile
Book your own fairytale and have your wishes granted in the Patagonian rainforest. Named after the owner's favourite book, The Magic Mountain has just 12 rooms set into the 'mountain' and all are named after plants and animals found in the Huilo Huilo Biological Reserve. Treat yourself to a spacious superior room with a bath; relax under cool Egyptian cotton sheets, marvel at your surroundings and enjoy the many facilities, including the restaurant bar, where you can sample a delicious pisco sour cocktail.
The Hobbit Motel
Waitomo, New Zealand
Pretend to be in Hobbiton for a night or two! New Zealand's Woodlyn Park offers what it calls 10 motel units. Two of them are hobbit holes, there is also a ship, a plane and a train giving you some very interesting options of accommodation. This is a truly unique experience and if you are going to New Zealand, make sure it's on your itinerary!
Giraffe
Manor
Nairobi
What better way to enjoy a safari holiday than to stay in a hotel with a resident herd of giraffes grazing in the grounds? This 1930s elegant hotel will let you unwind from the day and let you get up close to some of Africa's most incredible wildlife.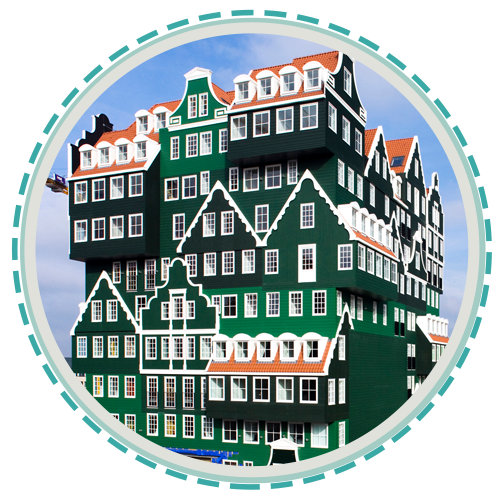 Inntel Hotel
Zaandam, Amsterdam
Amsterdam is a great city with lots to explore and experience. Make your trip extra special by staying at this hotel, with its Zaan house facade. Even the rooms are designed to reflect the history of the Zaan area, with traditional craft products complementing the luxuries of your room with - depending on which you book - a private sauna and whirlpool, a rain shower and the pleasure of drying off with Egyptian cotton towels.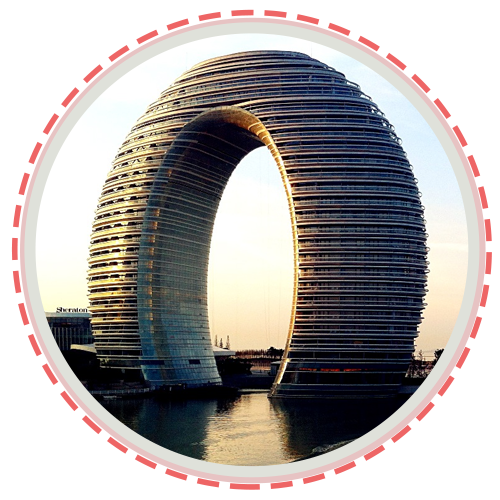 Sheraton Huzhou Hot Spring Resort
China
The Sheraton Huzhou really stands out. It's an iconic building, shaped like a giant magnet, and is worth seeing just from the outside. If you can treat yourself then every need will be met in this sumptuous hotel. Suites have marble bathrooms and walk-in 'rainforest' showers, each room has a private balcony so you can admire the views and there is even a private wedding island, which may inspire some nuptials abroad.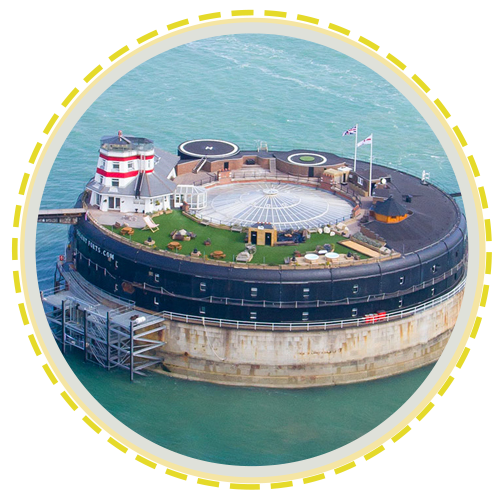 No Man's Fort
Portsmouth
Portsmouth is a city fast becoming an attraction due to its history and No Man's Fort makes the most of its nautical surroundings with sea views and architectural details, to make you think you are at sea. The accommodation guarantees 'a more refreshing night's rest in one of the deeply comfortable beds' - see if that's true as you snuggle under Egyptian cotton duvet covers.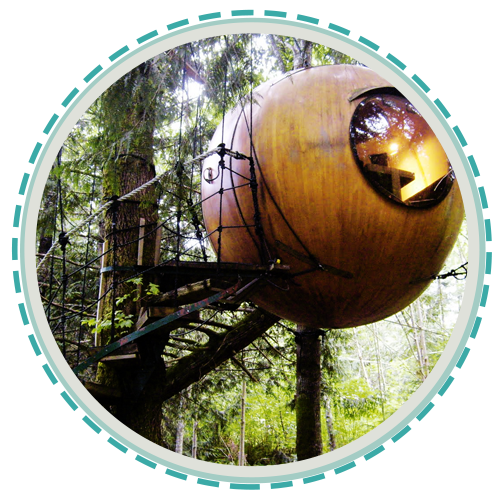 Free Spirit Spheres
Vancouver Island
Suspended from a tree in a sphere - this is a night's sleep like no other. Just visit the site and start planning your trip.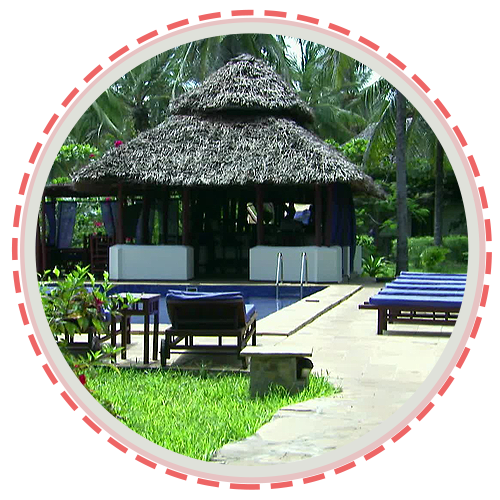 Hippo Point
Lake Naivasha, Kenya
An exclusive private wildlife conservation site with over 350 species of birds and over 1,000 animals roaming the grounds, this is a hotel for animal lovers. See the stars, sleep under Russian linen sheets and listen to hyenas and hippos calling in the night.
Poseidon Undersea Resort
Fiji
Surround yourself with sealife as you stay in the ocean in this amazing hotel. If you tire of looking out of the windows, you can take a personal submarine in the lagoon or scuba dive in clear waters.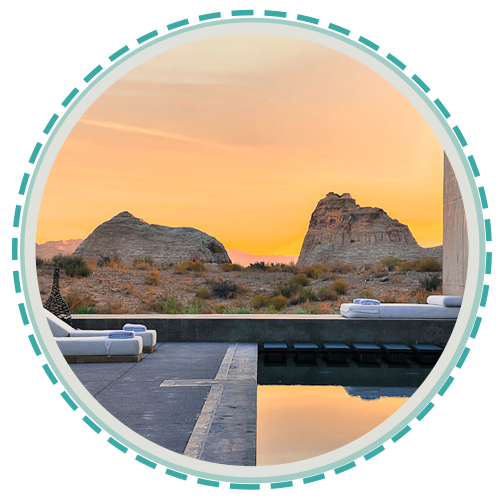 Amangiri
Canyon Point, Utah
Hide away in the American south-west and admire the views in this protected valley. Large windows gaze out across the landscape, which you can probably enjoy from the enveloping cosiness of your Egyptian cotton bedding.
Kakslauttanen Hotel
Finland
Stay in the Arctic Circle and experience the spectacular sights of the northern lights from the warmth of your very own glass igloo.
Faralda Crane Hotel
Amsterdam
Stay 50m up in a crane, with the high quality suites available sometimes gently turning in the wind, giving panoramic views of the city.
Which of these delightful dozen do you most want to spend a night in?