How To Create A Relaxing Spa Bathroom In Your Own Home
If you are missing luxurious and relaxing spa breaks, you have come to the right place. With our simple tips, you will be able to create the feel of a hotel spa in your own home so that you have a tranquil retreat away from the stress of your everyday life.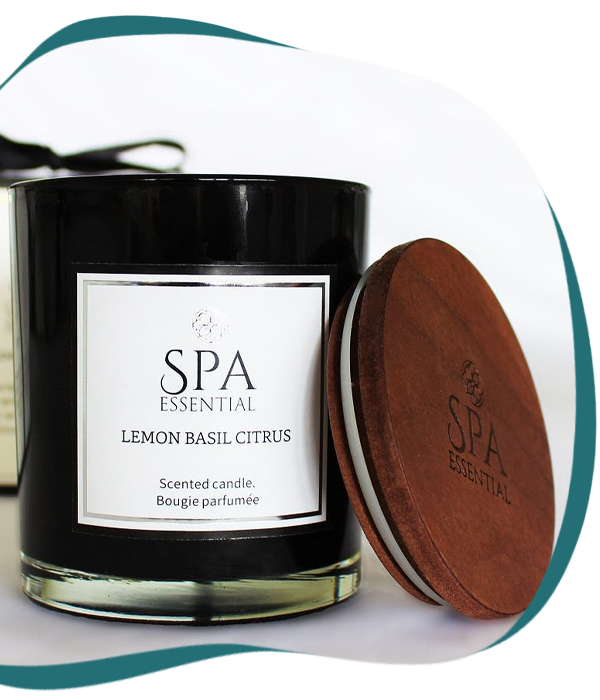 1) Engage The Senses
It is possible to recreate the calm and relaxing feel of a hotel spa by engaging your senses with essential oils, scented soaps, and luxurious bath bombs. Whether you opt for lavender, jasmine, vanilla or any other relaxing scent, there are many options that will help to relax your mind.

2) Invest In Storage
Small details can transform your bathroom, so invest in storage for your toiletries. Wooden baskets, cabinets and trays will allow you to remove any of the usual bathroom clutter and tuck unnecessary medicines and toiletries out of sight.

3) Add Candles
Turn off the harsh bright lights of your bathroom and relax in your bath surrounded by soft candlelight. There are so many beautiful candles available, and it is possible to match the colour and scent to your own bathroom decor for absolute relaxation.

4) Invest In Softness
Spas are naturally decadent, so if you want to achieve the same level of opulence at home, you should invest in the softest towels, bathrobes, slippers and bathmats available. High-quality, soft, organic Egyptian cotton towels will complete the hotel feel and allow you to relax in style. There are many creative storage solutions that will allow you to display and store your towels just like your favourite hotel spa.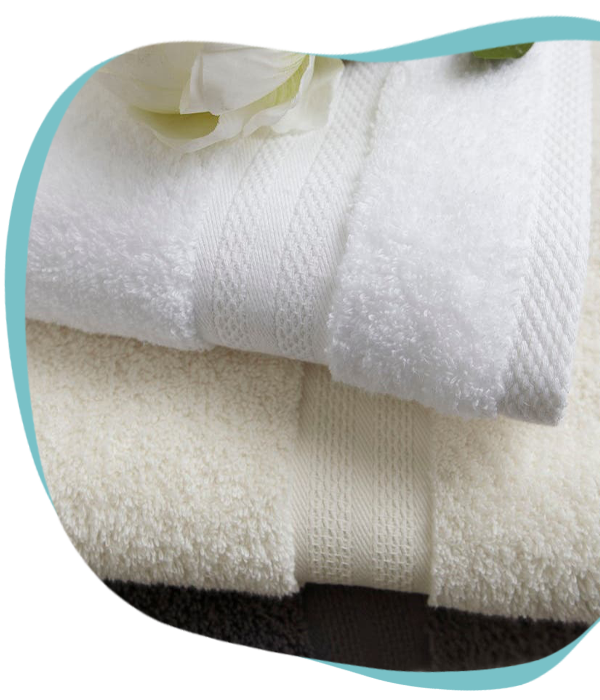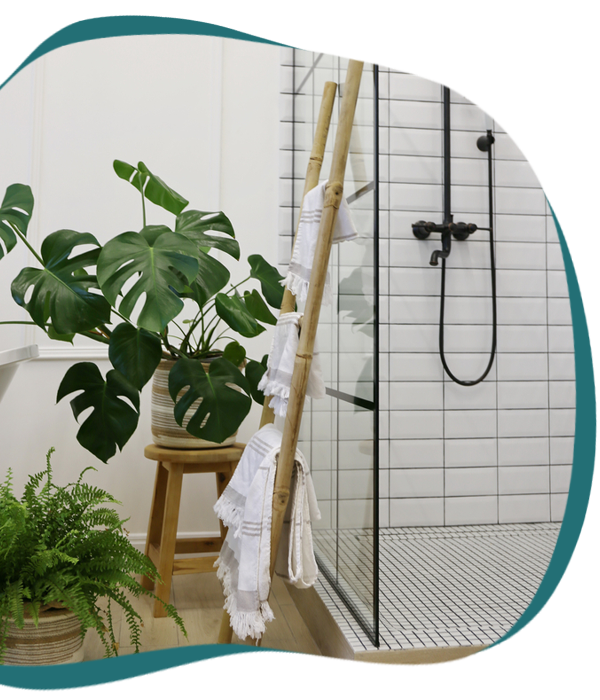 5) Add A Touch Of Nature
Lush green plants will add an organic, natural feel to your bathroom, and your plants will flourish in a warm and humid environment. Potted plants placed on ledges or shelves work really well, and they can even be combined with hanging plants to add multiple dimensions.

6) Calming Colours
If you are planning a major renovation of your bathroom, we recommend choosing calming neutral colours such as soft creams and greys. Alternatively, it is possible to bring in soothing colours with towels, wall art, bathmats, and decorative accessories.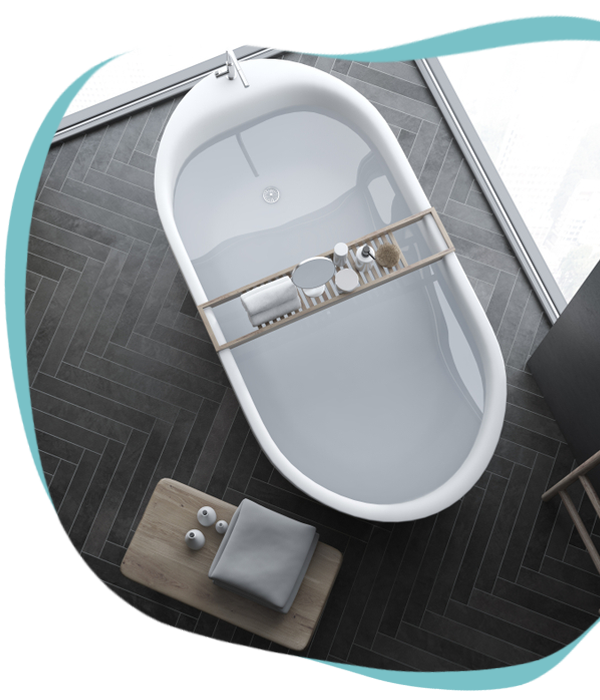 7) Relax With A Bath Tray
In our opinion, no relaxing bath is complete without a wooden tray. These are perfect for holding a drink, book, toiletries, and bath accessories, whilst adding a premium feel to your bathroom.

8) Lay A Wooden Bathmat
Although warm and soft bathmats are great, a wooden slatted bathmat will instantly add a spa-like feel to your bathroom. These are available to suit every budget and the natural tones of the wood will add to your overall decor.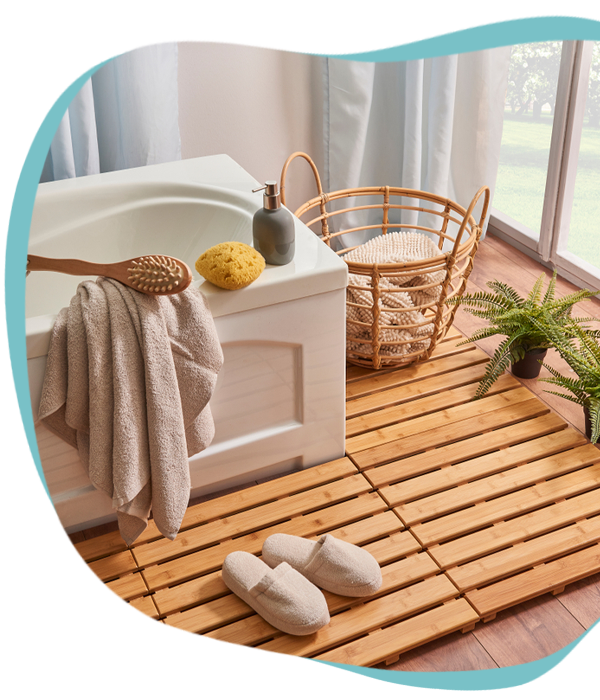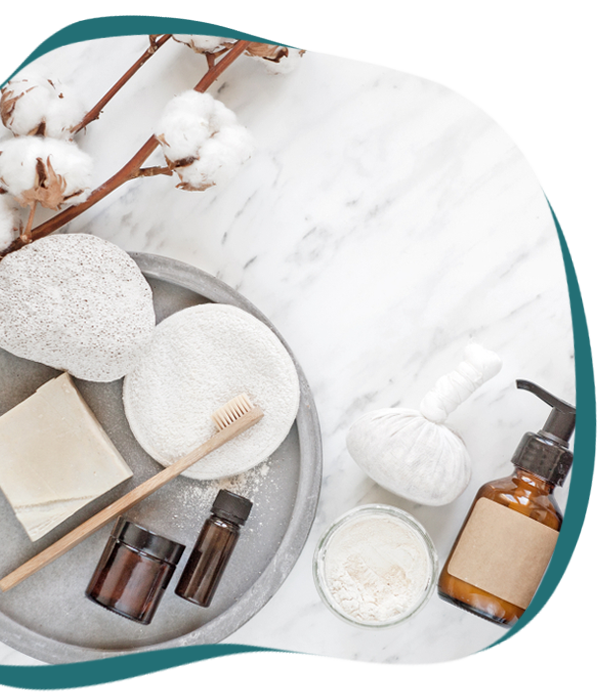 9) Prepare For Pampering
No spa experience is complete without the most indulgent toiletries, so prepare for your pamper session by purchasing your favourite face masks and body scrubs. Whatever you enjoy using at the spa, try to recreate the feel at home so that you feel truly rejuvenated.