Bring the Spa To You
This New Year!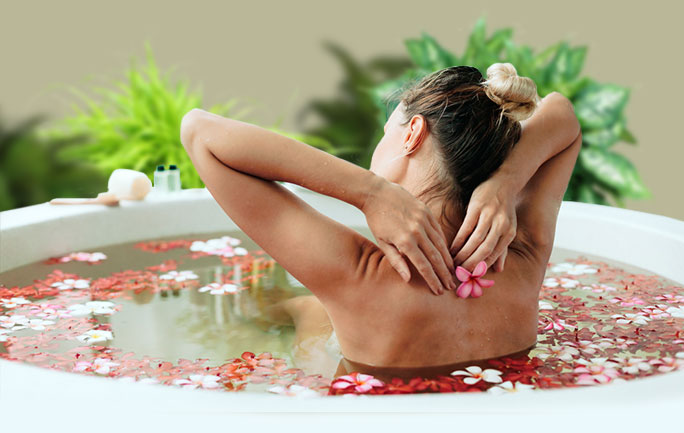 Make days out at the spa a thing of the past this New Year by bringing the spa to you!
Here are some top tips and inspiration to help you transform your bathroom into the perfect relaxation retreat:

Keep it Neutral & Natural
The first thing you'll need to consider is your colour scheme. Choosing a neutral base will allow you to easily change your theme whenever you feel like it. If you need to, use toiletries and accessories to add a splash of colour here and there. Plants will also help to brighten up the room whilst creating a naturally scented environment to help you zone out.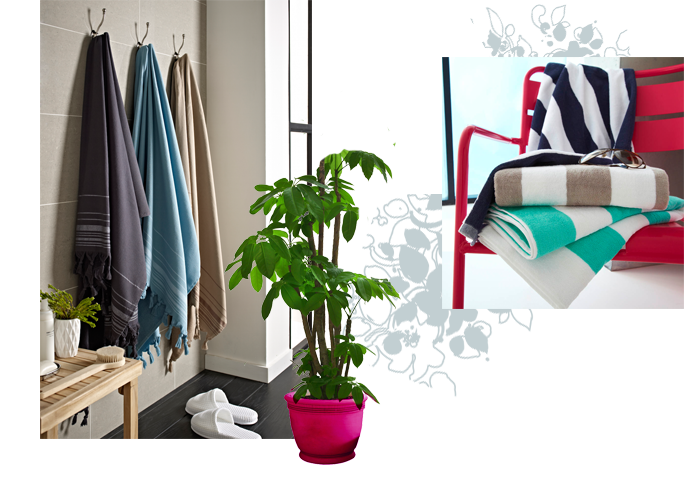 Fresh Towels
Is there anything much better in the world than brand-new, fresh towels? The feeling of soft, luxurious fluffiness on your skin can only be achieved with a spa quality towel. So don't settle for anything less, choose a towel that's at least 500gsm and make sure it's large enough for you to completely wrap yourself up in.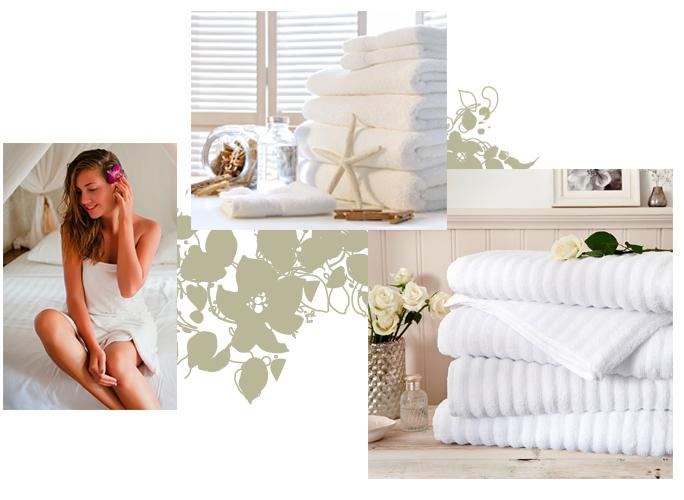 Create a Retreat
A bathroom should be a place of complete relaxation. After a long day at work, or out with the kids, you'll likely be dreaming about a long soak in a hot bath with a cold glass of your favourite wine. Make the room your retreat.
Choose accessories that will help you to unwind after a stressful day. Zen serves as a popular spa theme. It's natural and earthy colours will help you feel completely at ease, and a touch of Buddhism will create the perfect ambience!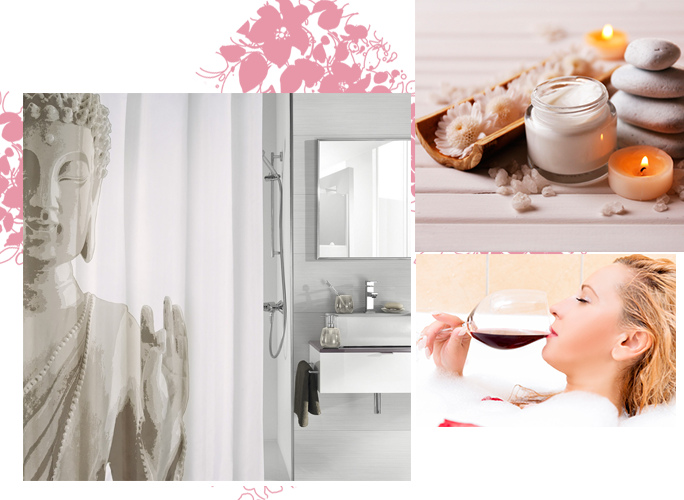 Contrasting Materials
Compliment your soft towels, with rigid accessories. Bamboo is perfect for bathrooms due to it's hard-wearing properties and it will give the room that 'spa' feel. Use bamboo style accessories or even add a bamboo bath mat for ultimate style, comfort and practicality. Complete the look with a bamboo window blind for added privacy.

Feel Ultimately Pampered
Now, it wouldn't be a spa without a couple of treatments. Bring all of the traditional spa treatments home with stone scrubs, massage oil and body milk. Light some scented candles and enjoy the serenity.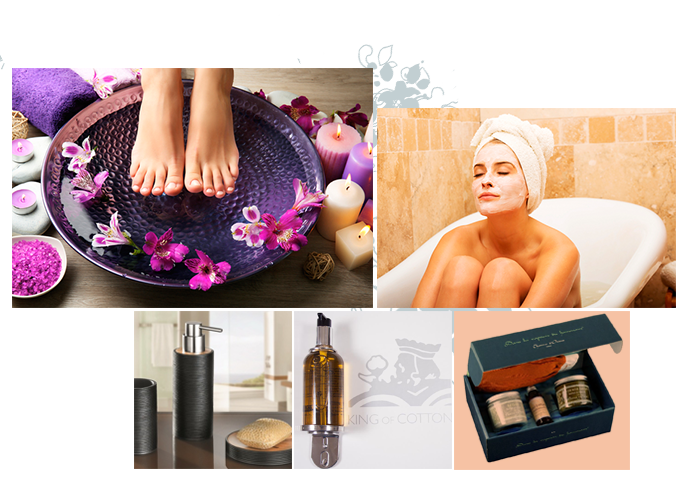 Finishing Touches
Nobody leaves the spa without taking a standard 'robe and slippers selfie'. Treat yourself to a deluxe bathrobe and matching slippers, place them on show in your fabulous new spa-bathroom and dive into them to feel ultimately pampered!

Although your friends won't be best pleased about your departure from the monthly spa-day club, you could always apologise by sending them a spa gift box!